What is your service fee? (NATO) /
Stores offering a full refund to NATO employees:

- IKEA
- Gerry Weber
All other stores:
For all other stores we charge a service fee of 30% of the VAT on your purchase receipt, with a minimum of €2,50 and a maximum of €80,- per receipt. Example calculations of our service fee can be seen below.

You can use our refund calculator for an exact breakdown. Fill in your receipt details to calculate your refund and see how we match up to competitors.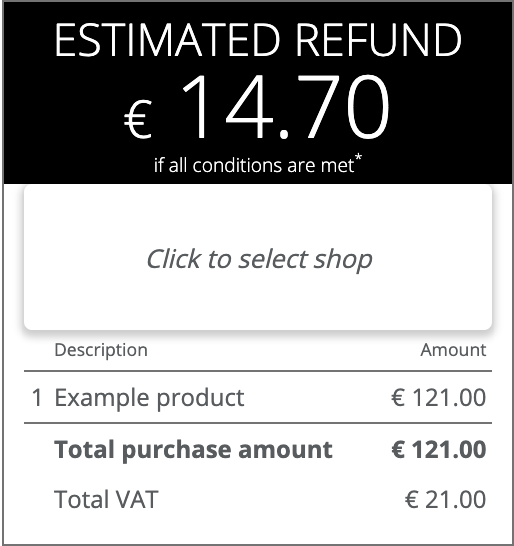 Click here to calculate your refund.

Please note; an additional transaction fee might be charged depending on which payment option you choose.


We guarantee the highest refund in the market as our service fees are the lowest. And we are proud of it! If you find a lower service fee somewhere else, let us know and we will adjust the refund amount for you.