How to: register a cargo receipt (for goods exported by post - online shopping) /
This article is meant for travellers with goods that have been posted by the (online)shop directly to your non-EU home address. If your goods were posted to an address in Europe first, please register your receipt as a regular receipt and get a stamp from customs before you leave the EU.

To register a receipt for goods exported by post, please log in to your account and follow the steps below.


1. Add a receipt and choose the option 'register a CARGO receipt'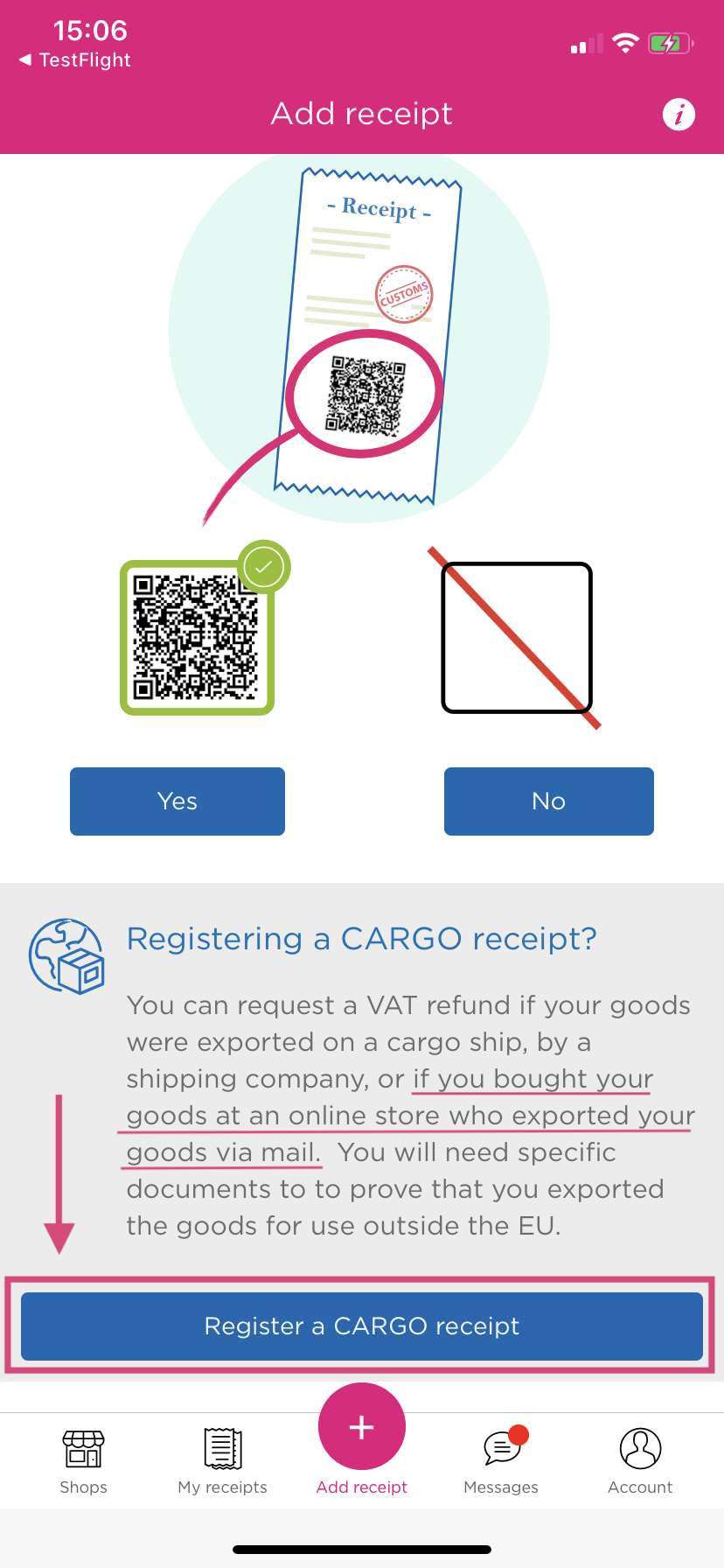 2. After filling in your receipt details, choose the option 'By post, sent by the (online) shop'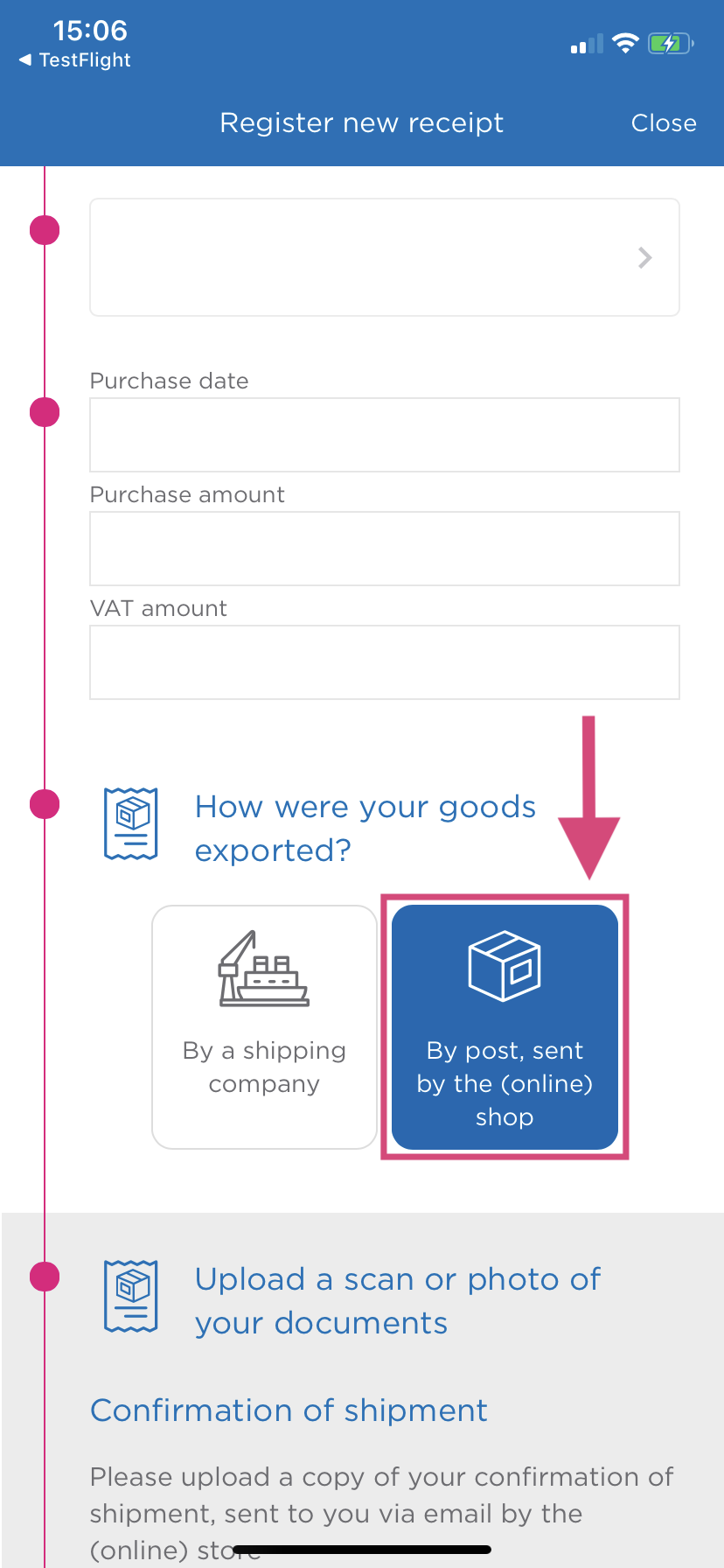 3. Upload your 'Confirmation of shipment' and 'POD'. You can find more information about these documents here.