How can I safely share a copy of my passport? /
We encourage you to block the sensitive information of your passport yourself, before you send us a copy for our administration. After you have blocked the sensitive information of your passport, you can also scan/print it, write over it by hand, and rescan this copy. This will make identity theft with the copy of your passport extremely difficult and unlikely to occur.
Details to block: social security number, photo, signature
Details that should stay visible: passport number, name, country, expiration date

The specimen below is an example of a Dutch passport. Your own passport and the position of sensitive details may differ.
Example: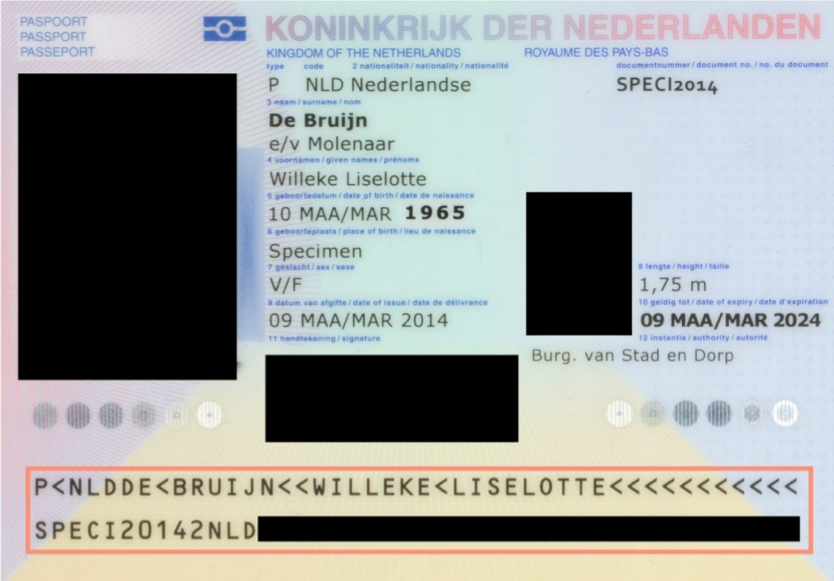 If you don't block your sensitive information yourself we will do it for you before saving the copy of your passport permanently to our system.
We only share the copies of your documents (with blocked sensitive information) if the retailer or tax administration requires them.