When will you pay my refund? /
Your expected refund date is visible in your account (see image below).

The expected timeframe for your refund will become visible in your account after your receipts and documents have been received, registered, checked and approved. We will notify you via email and the app automatically when this is the case.

Please note that the refund date in your account is an approximation and not guaranteed. The payment date in your account is a prediction based on the average amount of days it takes cooperative stores (pink and blue logos in our guide) to process claims. Refunds can come in earlier and later than expected. Especially for new stores (white logo) and uncooperative stores (grey logo), the payment process can take longer than usual. As soon as we have received your VAT we will notify you by email automatically.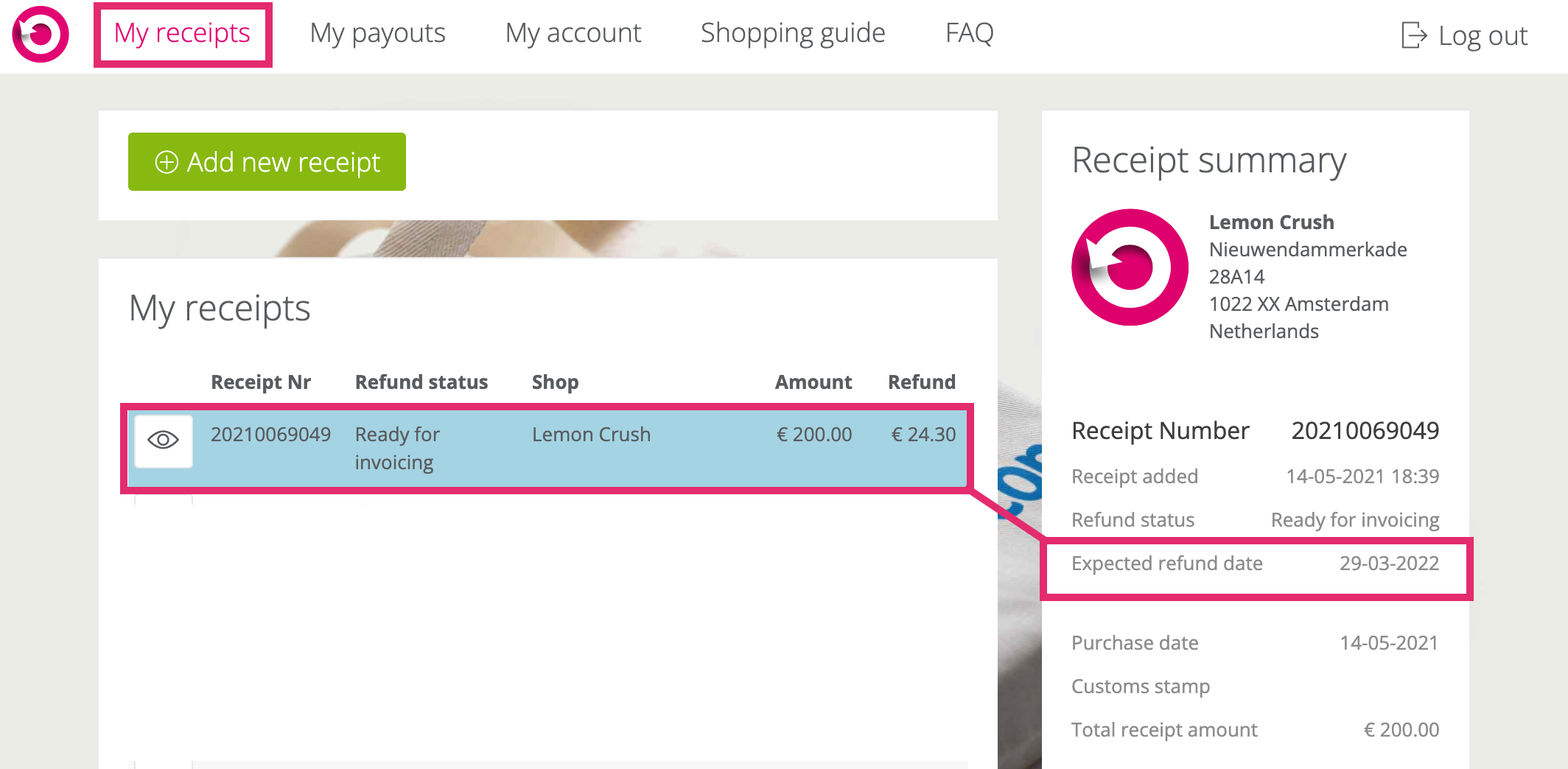 Go to your 'my receipts' page




Select your receipt

Your

'

expected refund date

' will become visible in the receipt summary


You can find out how to request payment here.