What is a commercial invoice and where can I get one? /
To submit a claim for items exported by post (DHL, FedEx, PostNL etc) you don't need a stamp from customs. Instead you'll need to provide three (3) documents. The 'commercial invoice' is one (1) of them.


What is a commercial invoice?



A commercial invoice is a customs document. It is created by the shipper (DHL, UPS, FedEx, etc) for customs. When a sender (store or individual exporting the goods) submits items for shipment, the shipper will ask the sender to fill in some details so they can create this document (commercial invoice) for customs.

How do I get a commercial invoice?





If you are the sender:




When you submit items for shipment, the courier will ask you to fill in details so they can make a commercial invoice for customs. When submitting your details, please pay attention to the following:





- select the contents of your package to be a gift




- add the order/invoice numbers from the stores to the item descriptions of your shipment




- make sure you correctly submit the total value of your items (excluding VAT)





If the store is the sender:




Contact your DHL/UPS/FedEx local office (customer care department) and ask for a copy of the commercial invoice related to your shipment. Provide your tracking number for their reference.
EXAMPLE: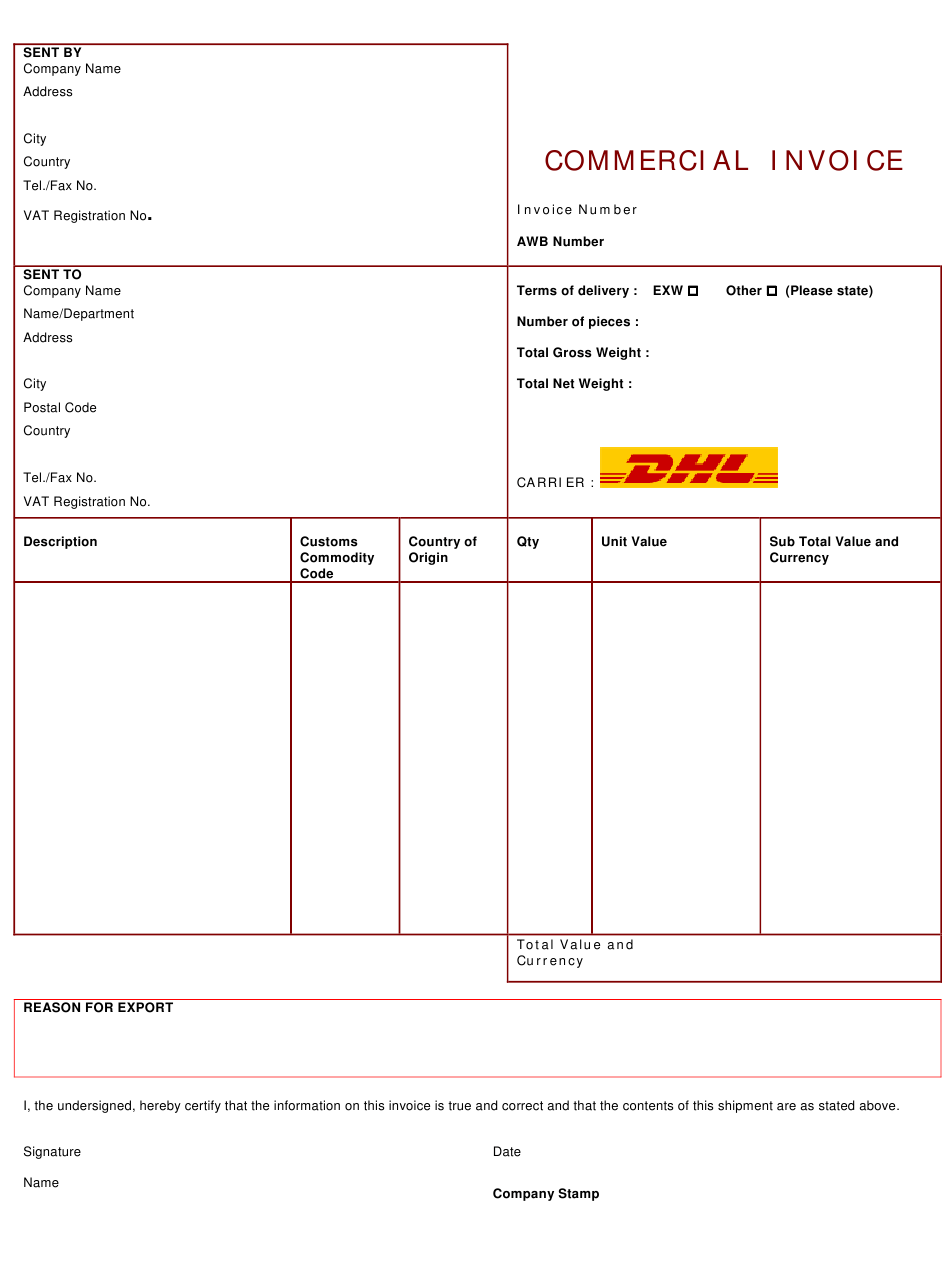 Information about other required documents can be found here.