Where can I submit my payment details? /
You can submit you payment details in your account.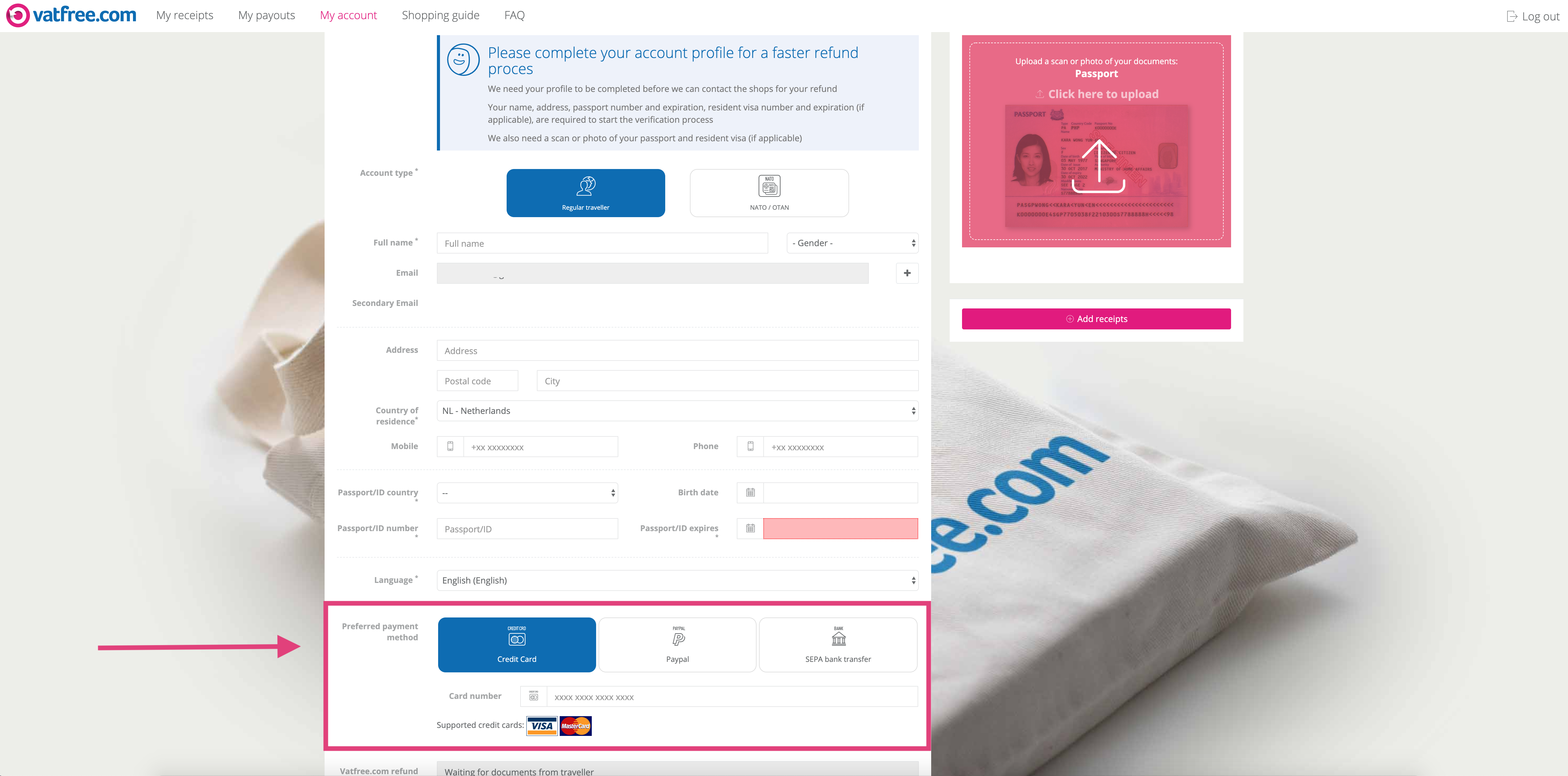 - Log in to your account
- On your 'My account' page, scroll down to the section 'Preferred payment method'
- Select your preferred payment method
- Submit and check your details

After you have submitted your payment details, find out how to request payment here.