How do I register a claim for goods exported by air (DHL, FedEx, PostNL etc)? /
If your goods have been exported via air courier (DHL, FedEx, PostNL etc) please register your receipt as a 'cargo' receipt.

Information about required export documents can be found here.
1. Add a receipt and choose the option 'register a CARGO receipt'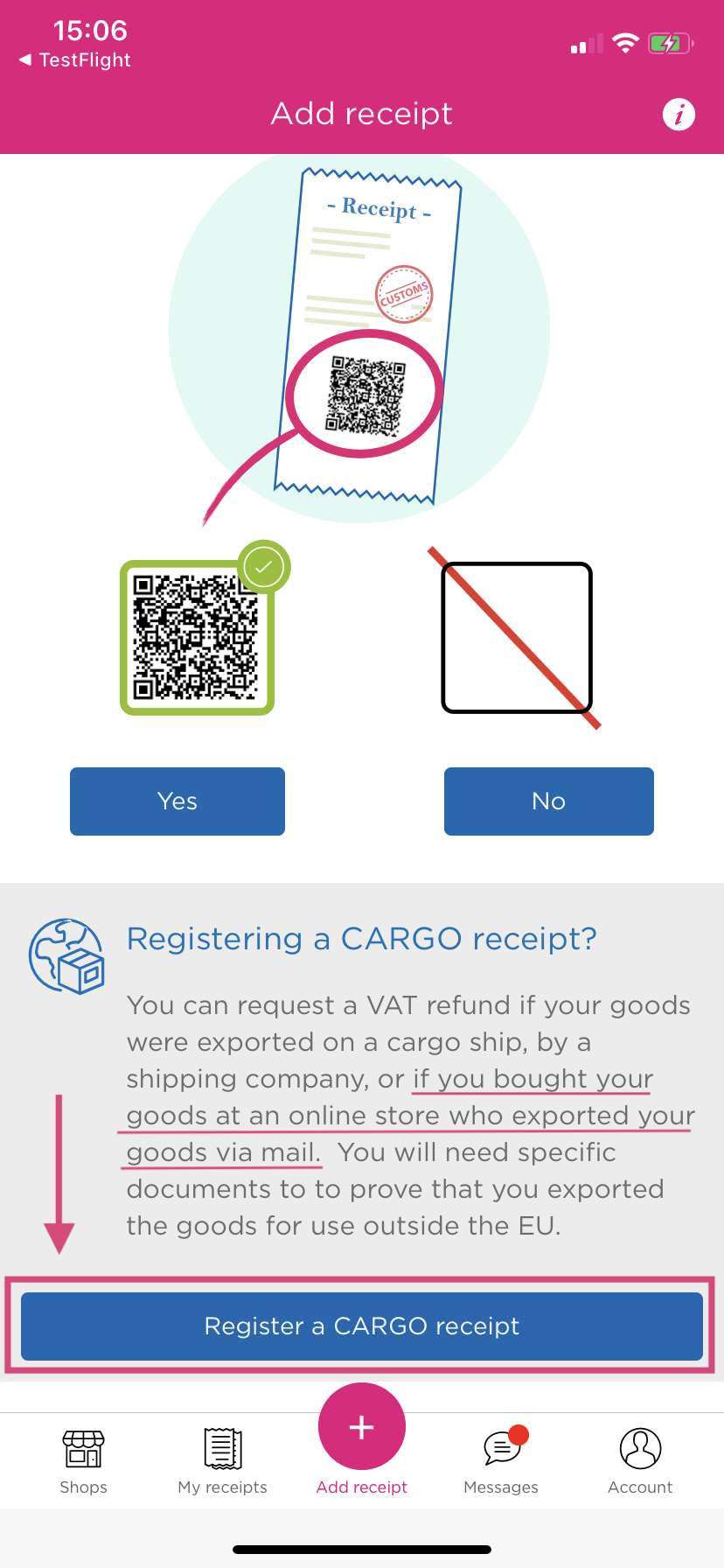 2. After filling in your receipt details, choose the option 'By post, sent by the (online) shop'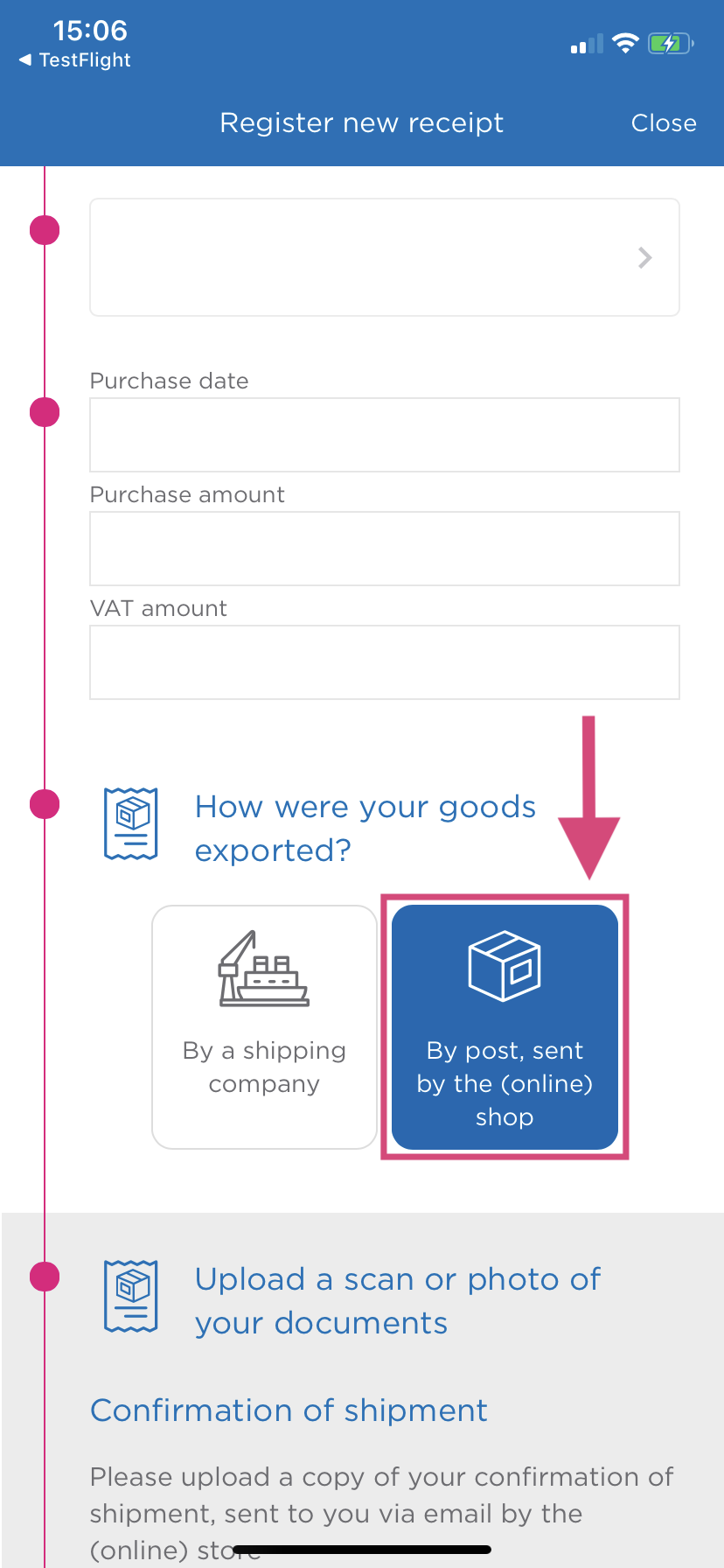 3. Upload your 'Confirmation of shipment' and 'POD'. You can find more information about these documents here.