When will you pay my refund? /
This depends on the store. Each store has different payment processes and terms.
The average processing time is 30 days. Some stores pay within a day, others within 1 week, 14 days, 30 days, 60 days and a few even ask for 90 days.
As soon as we have received, checked and approved your documents, your expected refund date will become visible on your receipt page.

The expected refund date on your receipt page is a is a prediction based on the average amount of days it has taken a particular store to process claims in the past. Payments can come in earlier and later than expected.

If a store has not paid within 2 weeks after the expected refund date, feel free to ask us for an update via [email protected].
As soon as we have received your VAT we'll notify you by email automatically.
You can find out how to request payment here.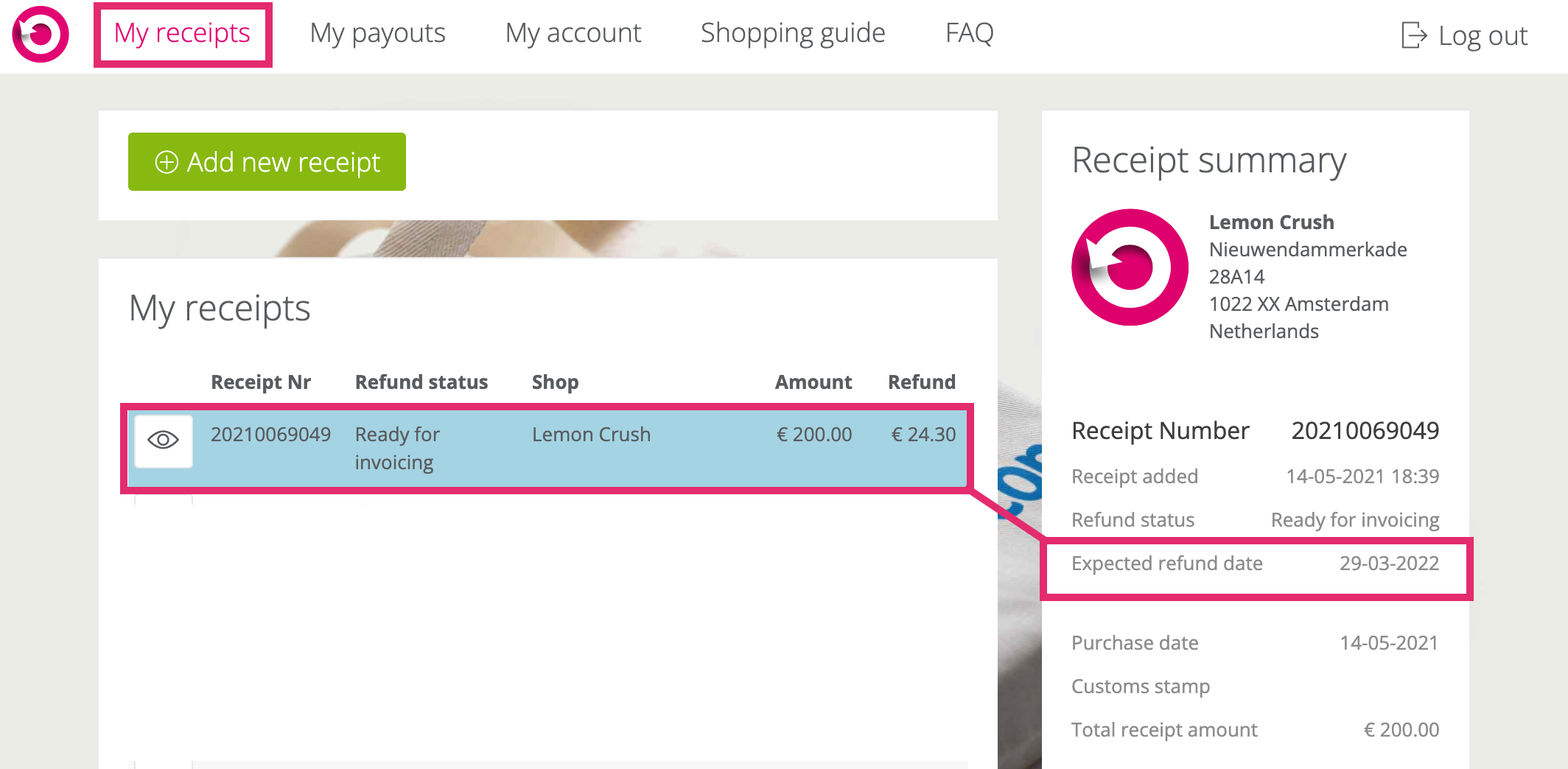 Go to your 'my receipts' page




Select your receipt

Your

'

expected refund date

' will become visible in the receipt summary