Where can I submit a payment request? /
You can request payment via the 'My receipts' page in your account. Select the green 'Payout refunds' button to start the payment process.
The payment option will become available after a store has processed your claim.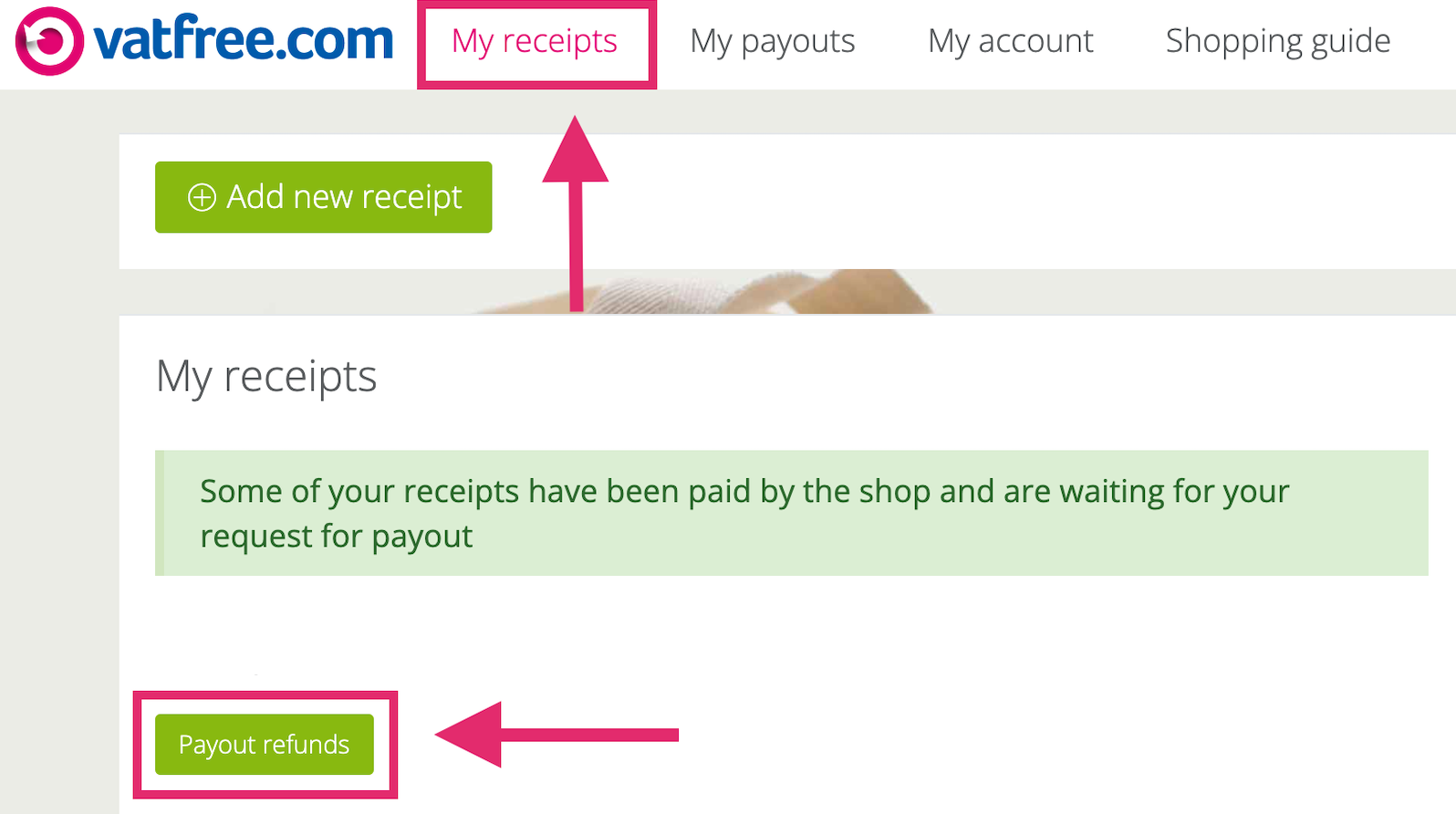 Information about your payment date can be found here.